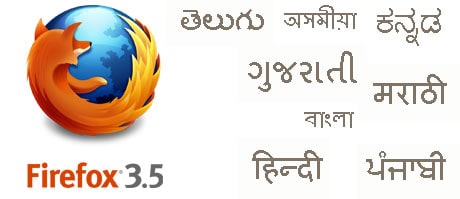 Now firefox supports our native language too. The latest release of the popular open source Web browser Firefox (version 3.5) has fully localised versions for more Indian languages than its last major release.
Firefox 3.5 is now available in eight Indian languages, up one from Firefox 3. The world's second most popular Web browser is now also available in Assamese in addition to Bengali, Gujarati, Hindi, Kannada, Marathi, Punjabi and Telugu.
Other Indian versions of Firefox that are still in beta and are likely to be included in future upgrades of the browser are Malayalam, Oriya and Tamil.
All the localised versions of Firefox are avalible for all three major operating systems - Windows, Mac OS X and Linux.
Firefox has fully localised versions in 63 languages with an additional 11 language versions still in beta.

Choose your Language
|
മലയാളം Version